Creative & Innovative Thinkers






HCI offers a broad range of customized services designed to meet our clients€™ objectives. Our services range from simple connectivity solutions to complex multi-vendor multi-protocol voice and data infrastructures. No job is too small...in fact we have built 30 year relestionships starting from a simple move add and change order.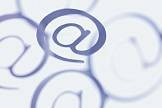 Take a tour of our portfolio of services and discover how well we would fit into your next project.